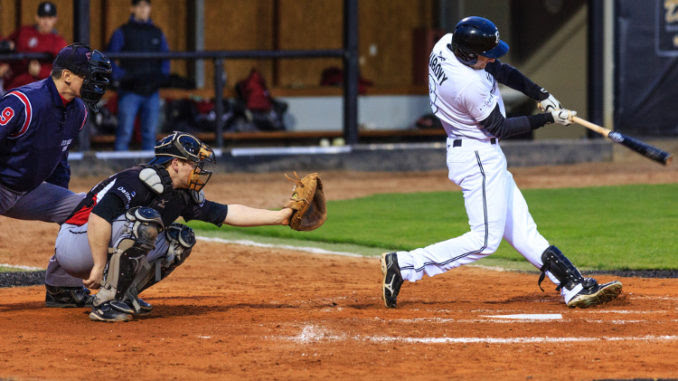 (Amsterdam)- The management of Euro League Baseball and Team Amsterdam have decided to postpone the games of Team Amsterdam which were scheduled for May 15 and 16.
The reason for this, is the odd move of CEB (European Federation) to inform L&D Amsterdam that its players may not be eligible to play European Cup (EC) games if they participate in the ELB.
Rule:
All the players participating in the European Cups shall be:
– regularly registered with their club.
– regularly registered in the national competition with their club the running year, with which they participate in the European Cup competition. The player is not allowed to play for another team in the running year till the start of the European Cups.
In case of a complaint, the information received by C.E.B. from the National Federation, will rule.
The original reason for the introduction of the rule was to ban competition fraud, which is not the case in this particular situation. In the past, there has been similar situations which didn't lead to disqualification. It's comparable with college players returning to their parent club in Europe.
Despite we're convinced that the rule is misused to put pressure on L&D Amsterdam to drop out, we can't ask the team's management to take the risk of losing players' eligibility.
This is a big disappointment since the KNBSB (Dutch Federation) recently informed all involved parties that it agreed on the participation of its members in Team Amsterdam.
It's still not clear why the turnaround in the approach of the CEB came so unexpected and not before this weekend, while they previously informed us that they would follow the National Federations.
We'll keep you informed about any developments regarding team Amsterdam and are grateful for the big support we've received. We still believe the team would be a great addition for European baseball and its fans.
Kijk hier voor een toelichting en de visie van de CEB op de situatie 
Ronald Bouwman